Why is my Firefox browser not working on Windows PC?

When Firefox connects to a secure website (the URL begins with "https://"), it must verify that the certificate presented by the website is valid. If the certificate cannot be validated, Firefox will stop the connection to the website and show the following error message: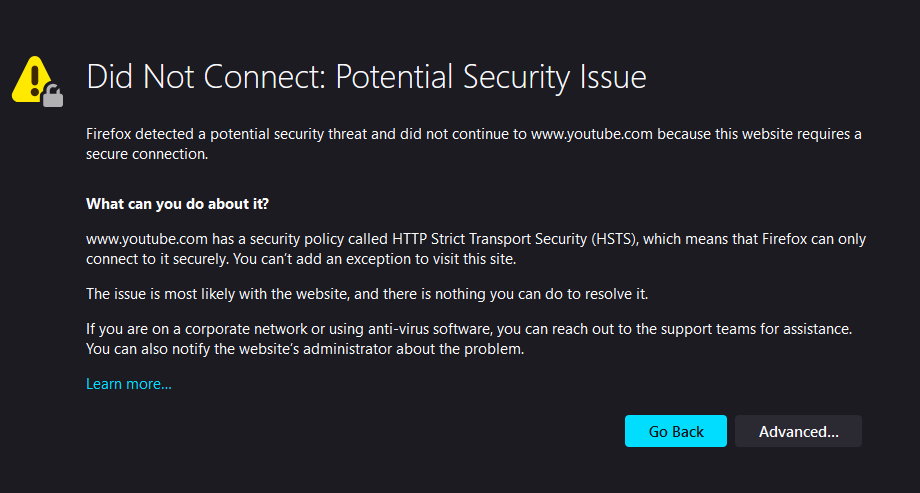 In order to fix this issue, you must install the Netspark security certificate in the Firefox browser:

1.
Open the Firefox browser on your PC and enter the following link:
netm.co.il/crt
2. Click the orange button
Press here to install
.
4. Open settings on the three stripe

menu

5. Click Privacy & Security and scroll down the page to locate Certificates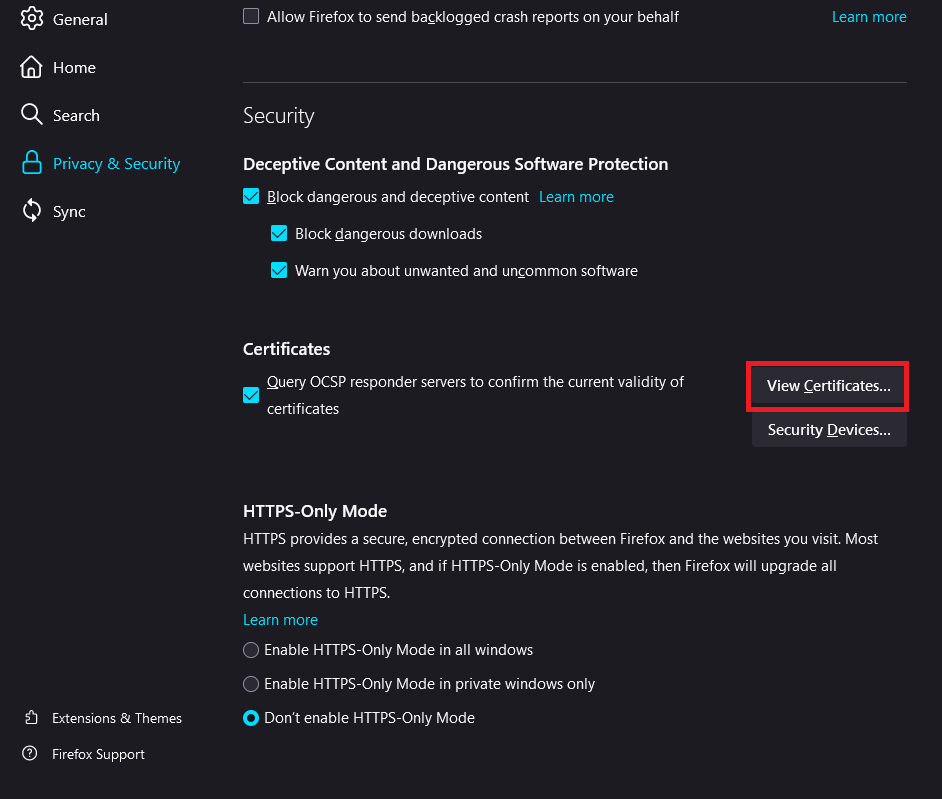 6. Click View Certificates and then click Import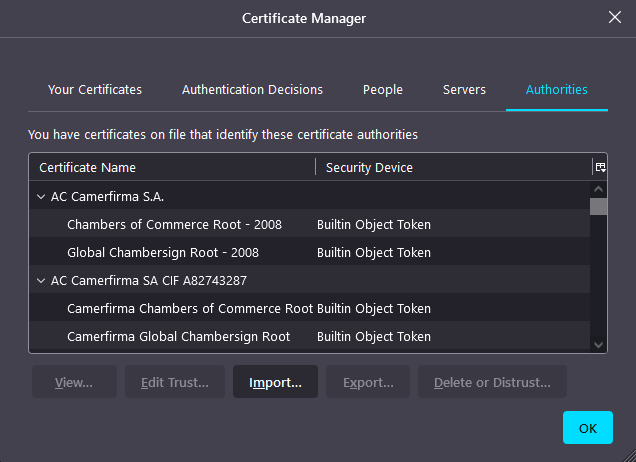 7. Locate the

myca.crt

file in the Downloads folder and click to open it

8. Trust the certificate in both checkboxes and click OK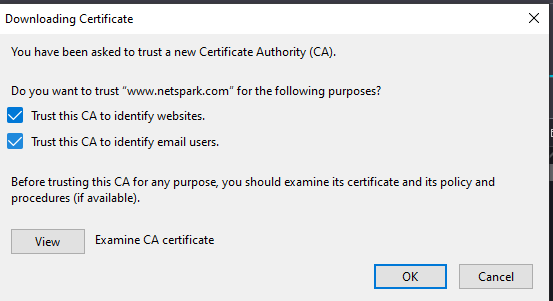 Firefox browser is now safe and secure.